We are Daydream Sleepwear
Created for women who value aesthetic, fit, and trends, but don't want to sacrifice comfort. Because style shouldn't stop at bedtime.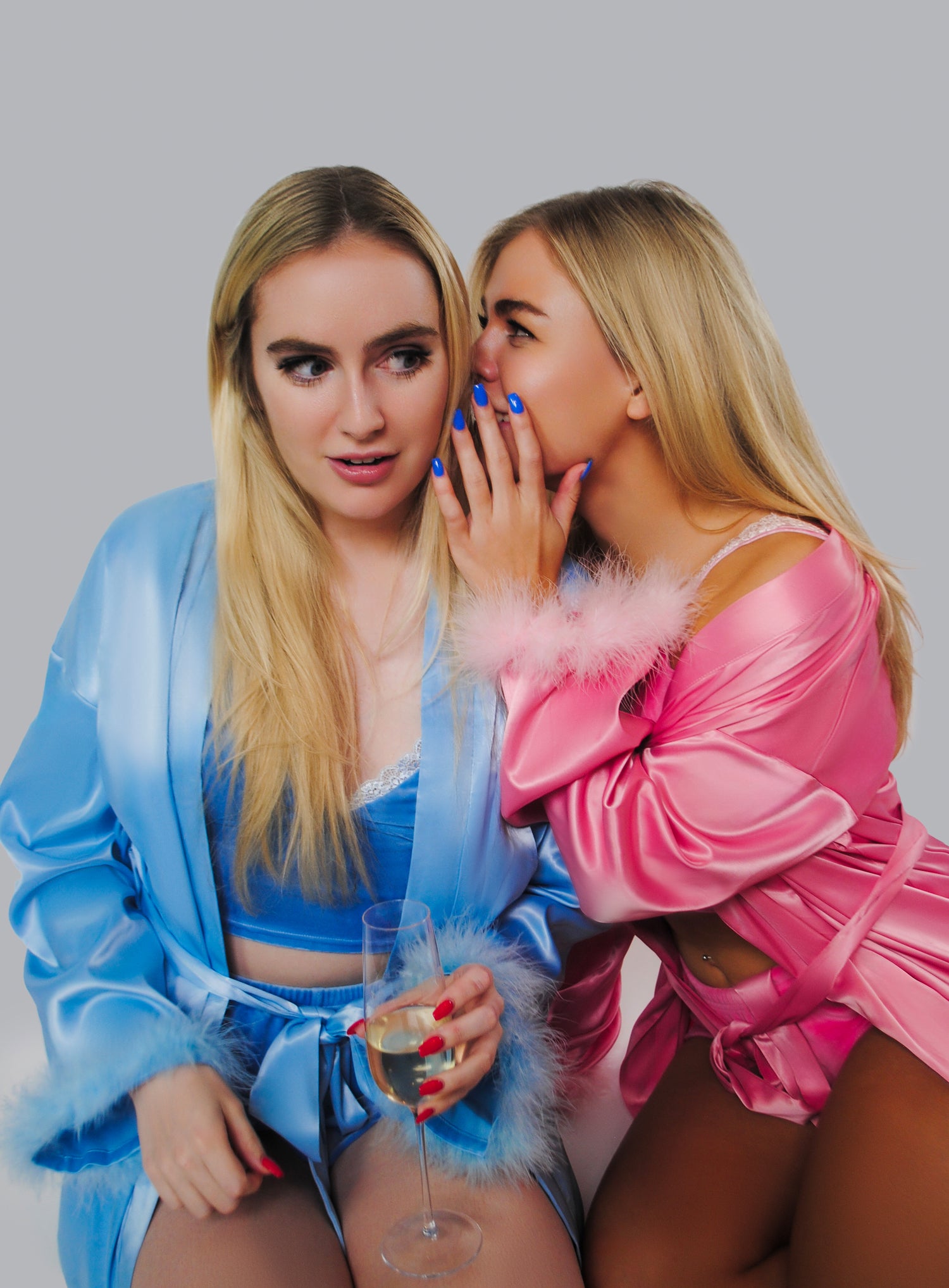 Our Story
Hi, we're two best friends with a passion for sleepwear!
For as long as we can remember, we've been buying matching pajamas to wear for girls trips or even just a night-in at home.
There was a lot left to be desired when searching for fashionable sleepwear, with options being too boring or on the other extreme, too close to lingerie. With other areas of fashion evolving so quickly, we wondered why pajamas still look the same.
If you think the traditional silhouette of a collar and button down shirt are overdone, you've come to the right place. The sleepwear industry is due for a disruption.
Our Mission
Challenging the industry norm of antiquated & matronly designs by creating trendsetting alternatives.
Inclusive Sizing · Cruelty Free Material · Sustainable Packaging